Effective Lead Generation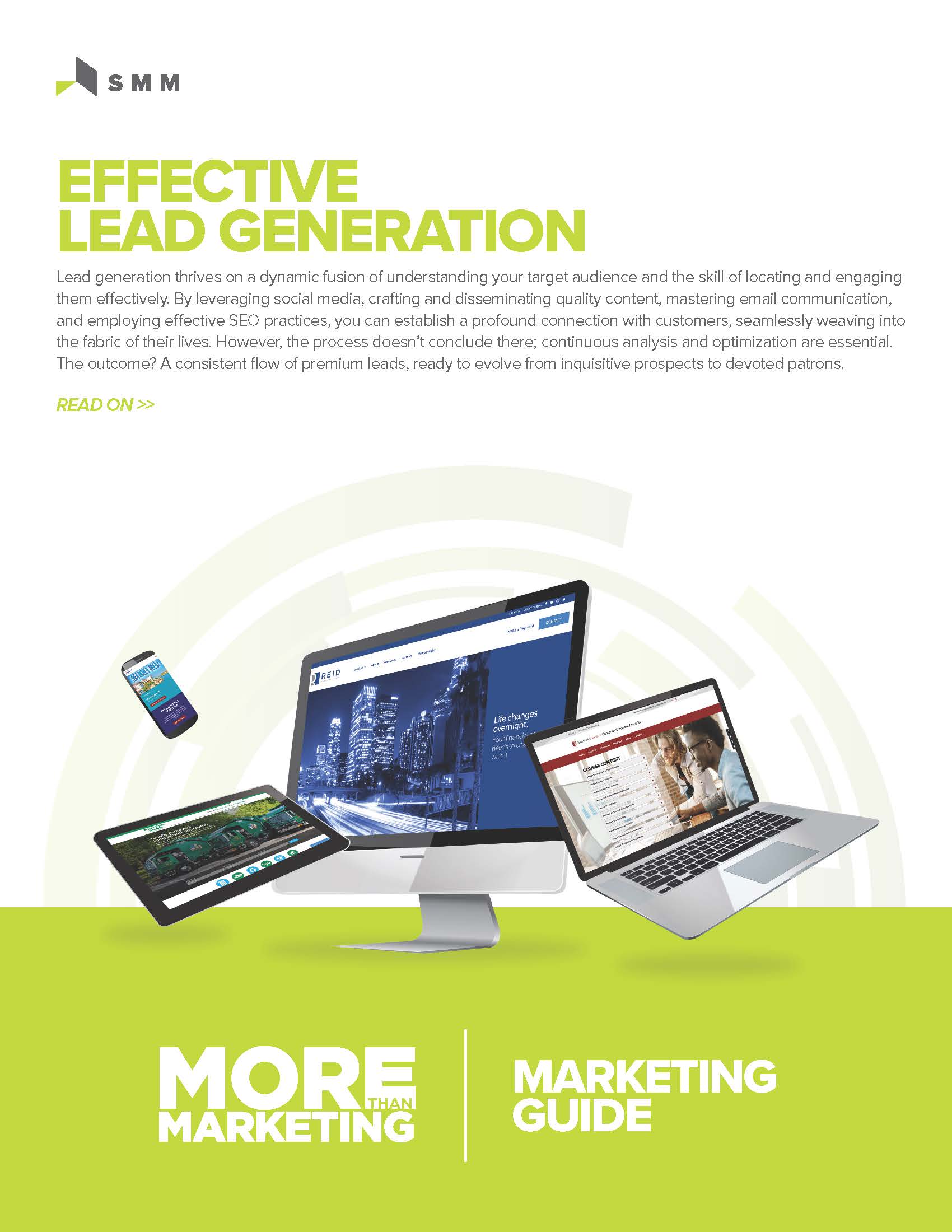 Looking to establish a consistent flow of premium leads? A proven strategy achieves that goal.
Creating multi-channel engagement
Implementing lead magnets
Automating lead nurturing workflows
Complete the form below to access the guide on Effective Lead Generation:
By clicking the button above, you agree to receive communications from SMM about this guide and other relevant marketing tools. Privacy Policy
Boost Your Business with Data-Driven Lead Generation Strategies
© 1985 - 2023 SMM Advertising. All Rights Reserved.