Marketing With Measurable ROI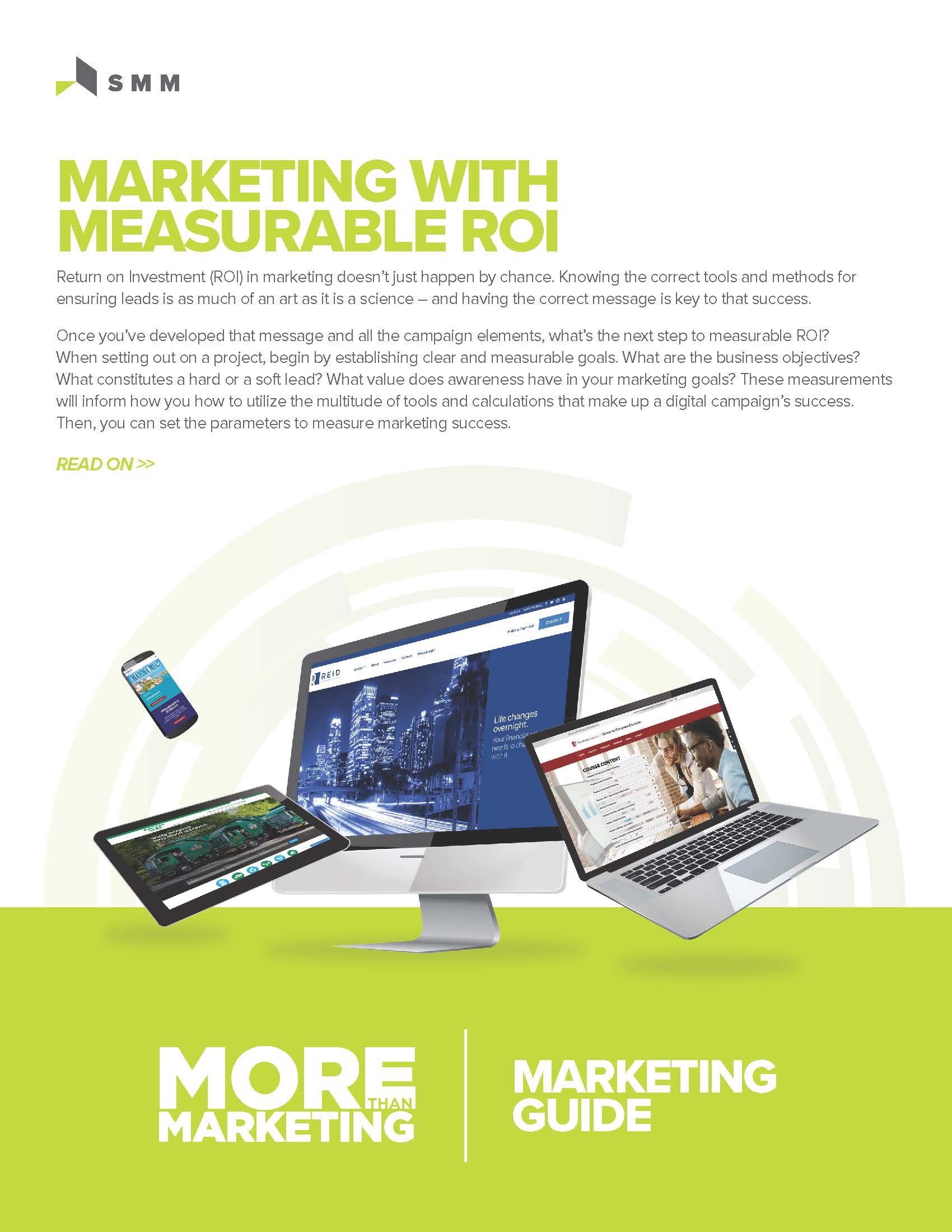 Seeking value for your marketing investment? A proven strategy delivers just that.
Data-driven marketing approaches
Understanding marketing effectiveness
Identifying improvement opportunities
Complete the form below to access the guide on Marketing with Measurable ROI:
By clicking the button above, you agree to receive communications from SMM about this guide and other relevant marketing tools. Privacy Policy
Maximize Your Marketing Investment with Measurable Metrics for Tangible Results
© 1985 - 2023 SMM Advertising. All Rights Reserved.